On Saturday I ran my 2nd half marathon! Yay, I'm so glad it's done! This particular run benefits local families fighting cancer. It's named after a little girl, London, who passed away 5 years ago during her treatment of Leukemia. For more info on her, click
here
.
It was neat to be there for the opening ceremony and see the families and children that are continuing their fights with cancer. I knew a few of the kids and parents there and I am so glad to see the money that was earned for the race will be going towards the treatment of these kiddos.
During the run, there were pictures posted next to the mile markers of the kids currently fighting or those that have lost their battles with cancer with phrases like "Running is Easy, Cancer is Hard!" or "Keep going" or "Dont give up!" Pictures like this one of our Bree: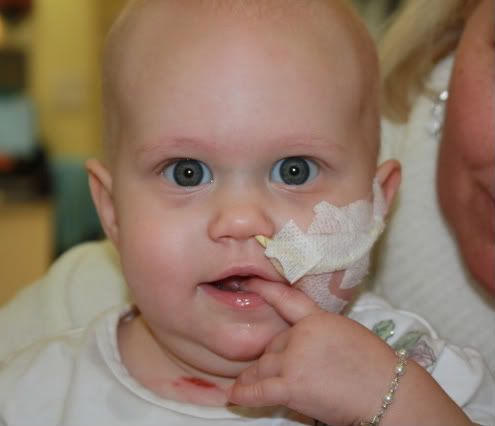 (taken almost exactly 1 year ago)
Everytime I would pass a picture, I would get shivers & feel touched by these sweet children. I even ended up crying while I ran because I would think back to when Bree was battling cancer and all the emotions that came with it. I also thought about
Layla
(see my post below). Seeing the pictures would also give me the motivation to "keep going" and finish the race.
I'm glad I did it and accomplished my goal. It felt good to run! Here's a few of the girls I trained with. (L to R: Amber, Collette & me)
Here's a few other pictures of our weekend. I actually took this one last week because Gunner was cracking me up. He loves swords (go figure) and kept trying to put it through the belt loops on his pants. Instead, he figured this would suffice: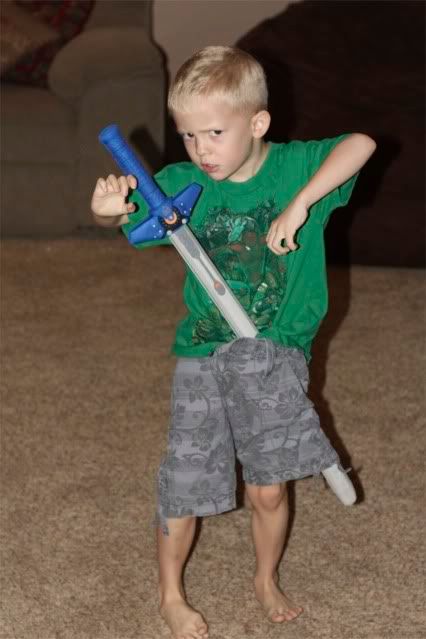 The kids were having a blast in the bath together and I wanted to capture their sweet faces. I didnt get too many because they were tossing water everywhere and I feared for the life of my camera!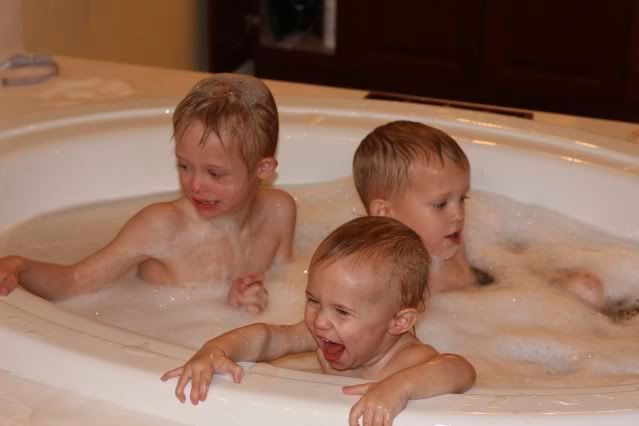 Then, today we just relaxed as a family after church. We made cookies, had a yummy dinner and just hung out! I snapped a few pics of my favs!
I promise Bree didn't stick her finger in a light socket, this girl's hair is just naturally fluffy! It's so wild & crazy, just like her! I wouldn't take her any other way!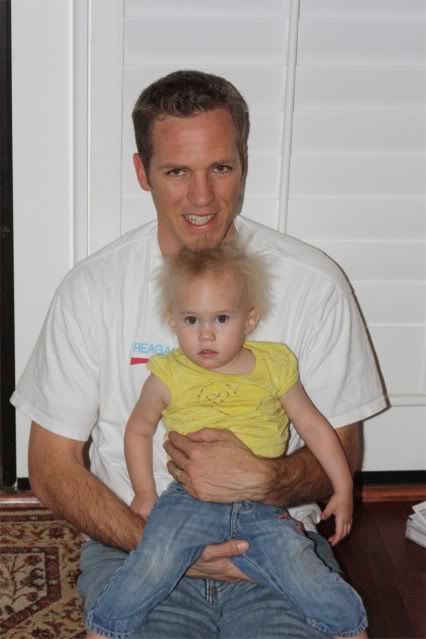 Until the next time....