I love this time of year. The cooler weather, the changing colors, all the holidays! It's all my favorite! I also love it because it's especially fun for the kids. There's so many things to do. Pumpkin patches, visiting farms, and parties! It's so nice to actually spend time outside! Our summers are so hot that when fall comes, people are so giddy! I love it!

This month we've had a lot of new growth! Mostly hair growth! Bree's hair can finally hold a tiny sprout on the top of her head! See for yourself! Go Bree!


We visited a few different pumpkin patches in search of the best pumpkins. I picked the cute one in pink. She is my little punkin!


The kids had fun painting their pumpkins. I love how intense their faces are!


We had a great time at Grandpa & Grandma Cook's house. They had a really fun Halloween party for all the kids. They went crazy with decorations and had so many fun activities for the kids to do. They also had a costume parade. Thanks G & G Cook!
Here's my army man (hands off ladies) and our little pirate!


Gunner was the Incredible Hulk this year, or as he says it "Credible Hulk." He is very credible. :)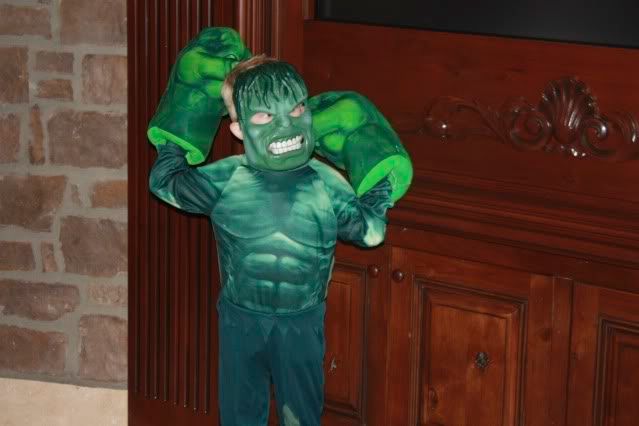 Little miss Breezy was Sleeping Beauty. She loved getting her dress on and putting on her gold shoes.


This game was a big hit. These are a few of the Cook cousins. (L to R: Anna, Macey, Cameron, Ava & Gunner)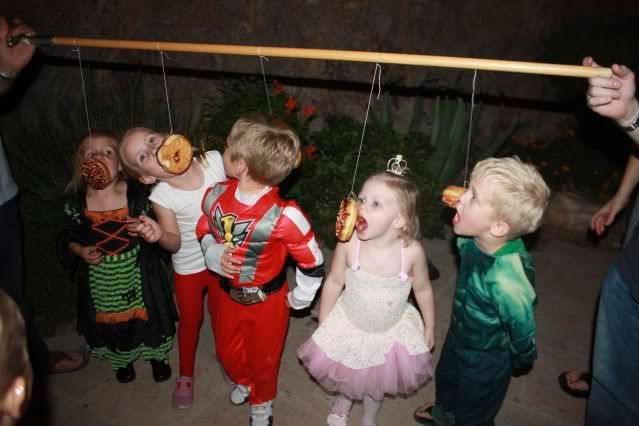 This month Gunner had a fun dress up day at Preschool. We love Mrs. Stacey! (Front L to R: Hayden, Lucy, Max, Sierra. Back: Burton, Guire, Will, Maddie, Gunner, Carter)


We got our "carve" on...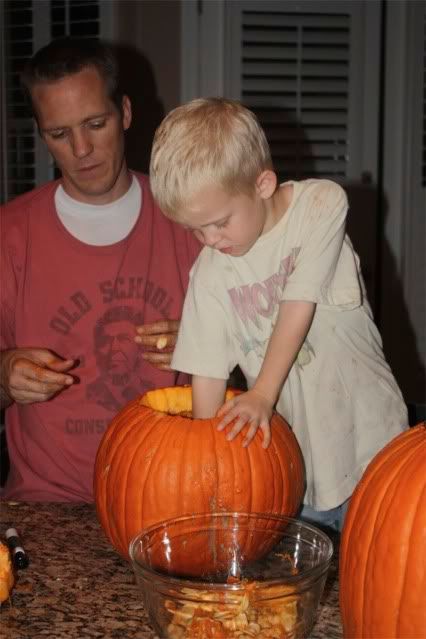 Ah, the finished products! We're so proud!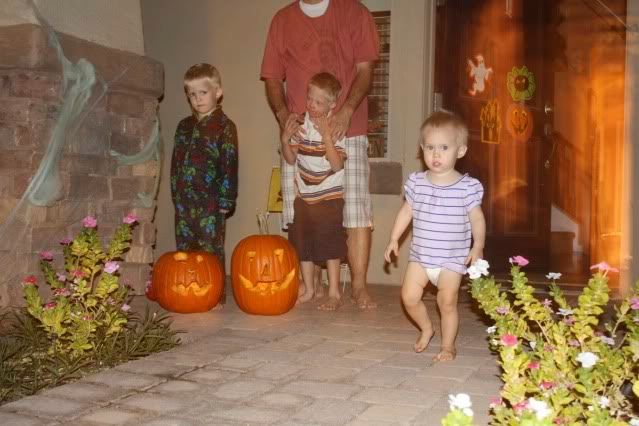 Gunner had a field trip to Schnef's farms which was super fun. They got to ride a roller coaster, watch a live pig race, decorate pumpkins, and play lots of fun games.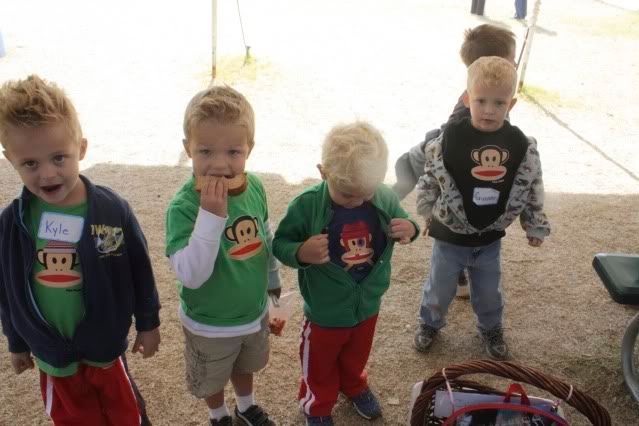 That day he told me he wanted to be a farmer. He loved being on the farm. The next day he was back to wanting to "fight the bad guys" and be a super hero. Typical.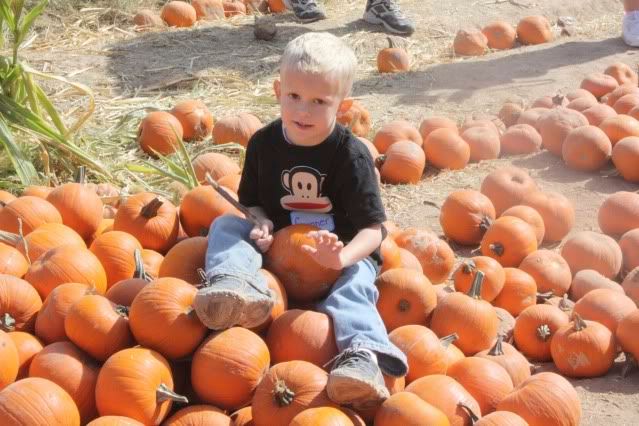 The night before Halloween we went to our ward's Trunk or Treat. It was a blast. Our Aurora (aka Sleeping Beauty) found her 3 fairy God mothers; Flora, Fauna & Maryweather. Super cute photo-op! (Thanks for the pic Britain!)


Halloween night I wasn't the best photographer. We enjoyed some yummy food with friends and family (thanks Bates fam!) and then went Trick or Treating. Good times. This is cousin Corinne (aka Ladybug Princess) and miss Sassy pants. She is quite the flasher!


Halloween night Bree discovered candy. She really hasn't had any in her life, until that night. Not because I'm a good mom and didn't give her candy or anything, she just never had enough teeth to chew them. I've never seen such joy come over a child's face when she bit into her first bite! She is a girl after my own heart and wants nothing but the chocolates. That's my girl! She will now find the leftover candy bag and bring it to me, all while signing "candy." I think I created a monster!


Lastly, Caleb was "Star of the Week" at school. We made a poster for him to display his favorite things and the whole family ate lunch with him at school. He had a great week. He loved being the star!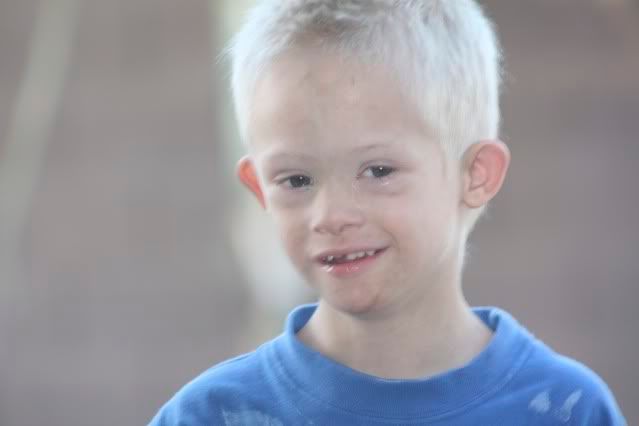 This was a wonderful month! We also were able to take some goodies to the kids at Bree's hospital. I didn't take any pictures but it was bittersweet to go back to the hospital, see some old friends and visit our nurses. Hope everyone had a great month!