Yes, I dont update my blog much anymore. Yes, I am busy. We all are. Yes, I should be doing housework or other things that I need to be doing but I just felt like my blog needed some attention. I've been getting up so early these past few weeks that my body is so tired and I'd rather sleep than blog at night. When 2010 rolls around, I will strive to be better. Maybe life will slow down a little. Doubtful, but here's hoping!

This past month flew by! I feel like this month is going to fast for me too. Here's a few pictures to recap what we did in November. I still can't believe its December already!

While the boys were at school, I took Breezy to Mother Nature's farm. We went after Halloween and were the first people, and only people there. It was really nice. We had free roam of the entire farm. We fed the animals, went on a hayride, picked out some pumpkins (which we later threw to the pigs so they could eat them) and had lots of fun. I love this face!


I didnt' realize until later what a funny picture this was. I was trying to get a picture of Bree next to the cow. She wouldn't get too close because the cow was hungry and would nip at anything close to it. But, later on when I went through the pictures, I laughed out loud! What cute buns she has! She'll love me later for this!


Trying to get her to pose for me!


She liked the idea of playing in this tire, but as I put her in it and started to back up to take her picture, she didn't like the idea that she couldn't escape. Hence, the worried face.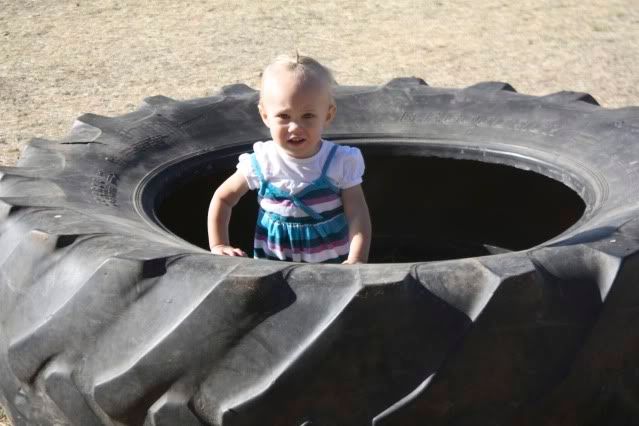 Caleb had a Thanksgiving program at school and my sweet friend Whitny took some extra pictures of Caleb. She actually got him smiling! Thanks Whit! He didn't want to wear the pilgrim cut-outs that all the others were wearing but he really did enjoy singing to all the songs! Way to go Caleb!


Then came Thanksgiving! I made my very first turkey! It was so yummy and I was so proud!


It seemed Justin liked my turkey too!


This year it was my family's turn for Thanksgiving dinner. We usually switch off between families every year. After dinner we all went outside to let the kids run around for a bit and also let our stomach's stretch before we had pie. We got some fun pictures as the "original Smith family"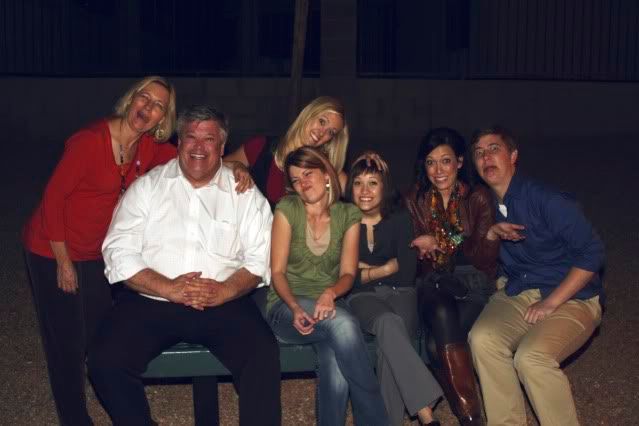 Trying to look a little more normal...


Earlier in the month we were able to take our family picture and it turned out cute. Add in a couple of husbands and throw in a few kids and this is what you get!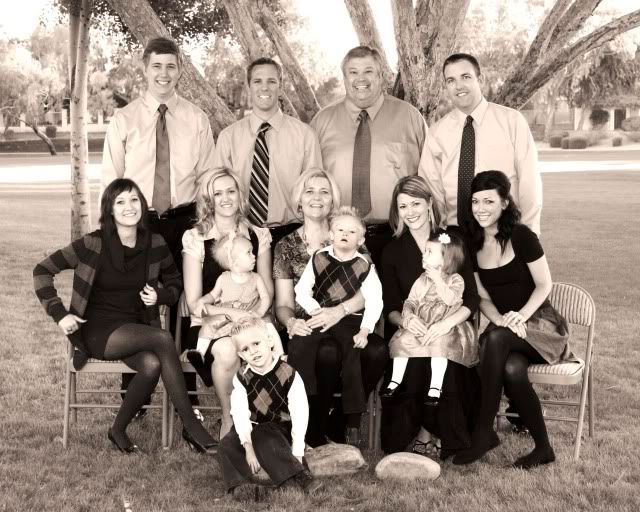 Last of all I was able to put up the Christmas tree. I love looking at Christmas trees all lit up and glowing. I love being reminded about what Christmas is really about. Our Savior. I'm excited for this next month and for celebrating the birth of Christ. Happy December everyone!