We had a wonderful Christmas this year. We celebrated Christmas Eve with Justin's family. We all got together for a yummy dinner then shared presents with each other and had the kids perform Luke 2. It was SO GREAT to be together with family.
Before I put all the pictures together from our festivies, I wanted to post this picture: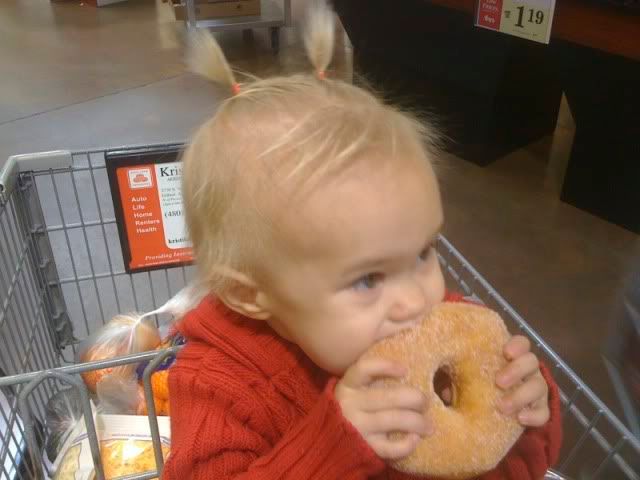 For anyone that hasn't gone shopping on December 24th, dont go! I went to pick up a few last minute things that we needed for the parties and it was InSaNe! So many people! Anyway, I took a picture of Breezy that I wanted to share because she has enough hair for pigtails! Yay!
Grandma & Grandpa Cook gave presents to the kids. Caleb loved and still loves his book! Thanks G & G Cook!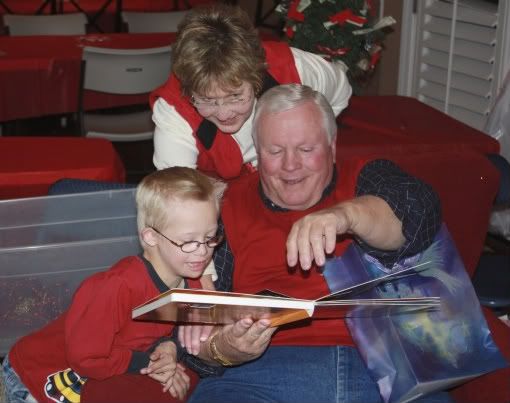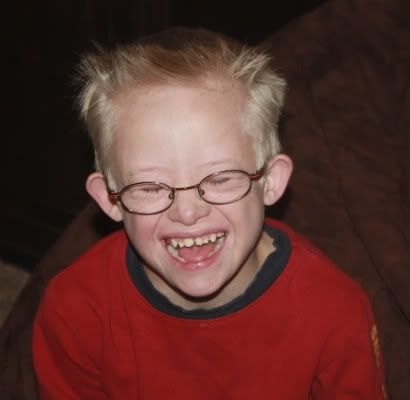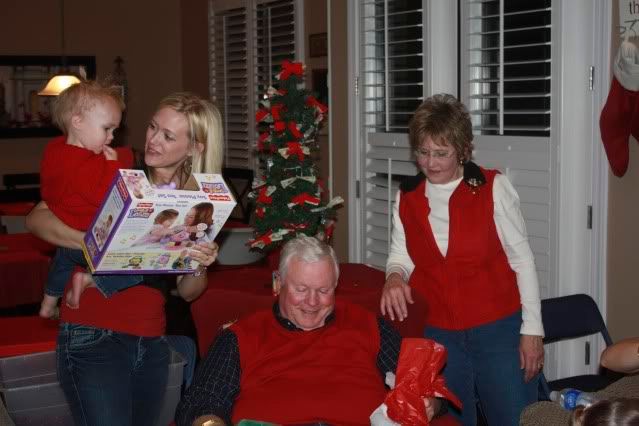 Gunner told everyone the story of baby Jesus and how the wisemen "followed the star." He reminded us of a little missionary!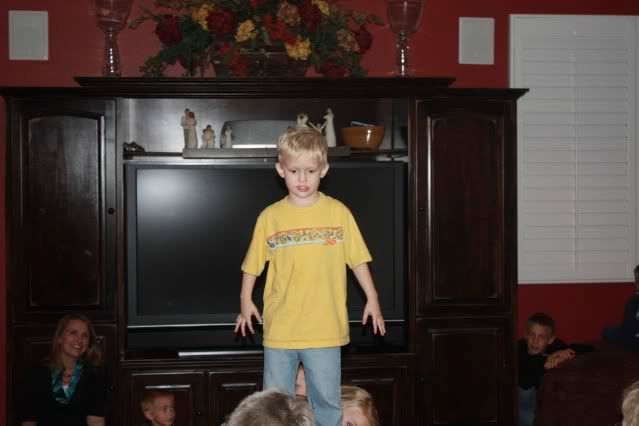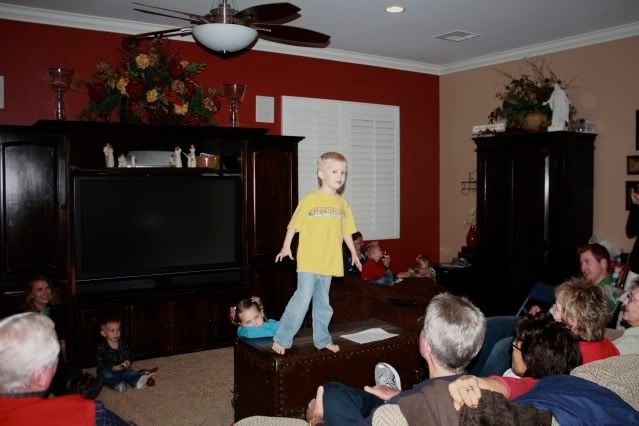 It wouldn't be a family get together without a wrestling match! Thanks Uncle Scott!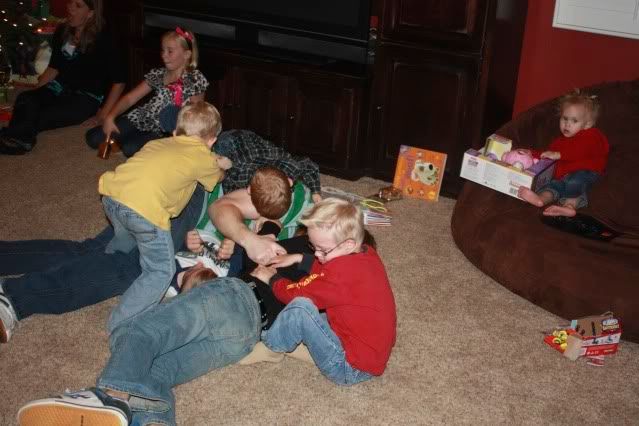 Alisa & Joe (and baby #3 due in April!)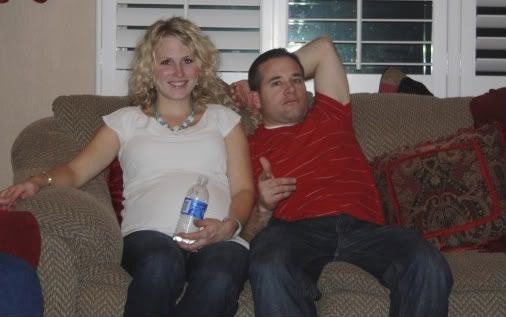 Uncle Tyson showing off his guns: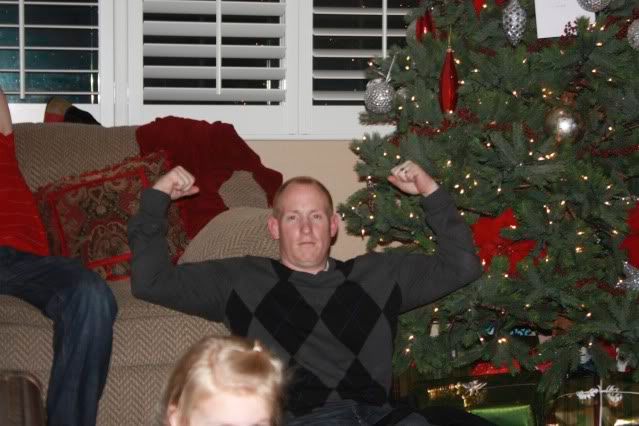 This was the only picture of the Nativity scene I took. Oh well, at least we got a video!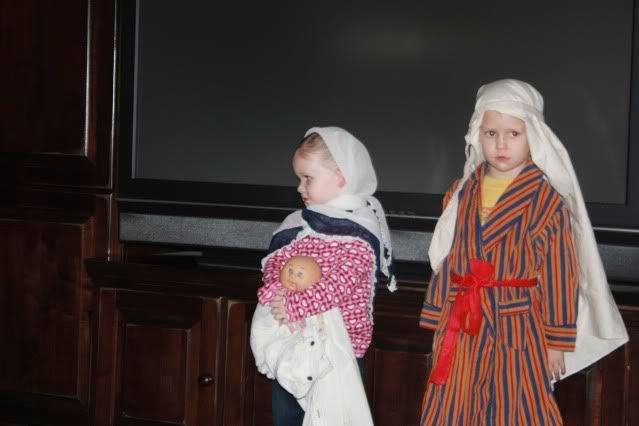 Bree played "the star" in the story of Luke 2, this is why Justin is holding her high in the air. We decorated her with leftover tree decor so she would "shine" like the star!
We had a great time being together and sharing together the most important part of Christmas...remembering the Savior's birth. The next day was very busy! We celebrated Christmas with our own family then went over to my parents house for brunch and then to Justin's parents for dinner and more presents! Whew! It was quite a day!
Gunner was all business on Christmas morning.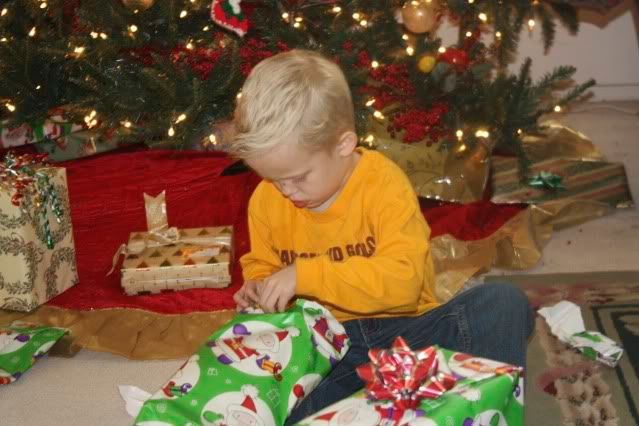 Caleb enjoying his presents.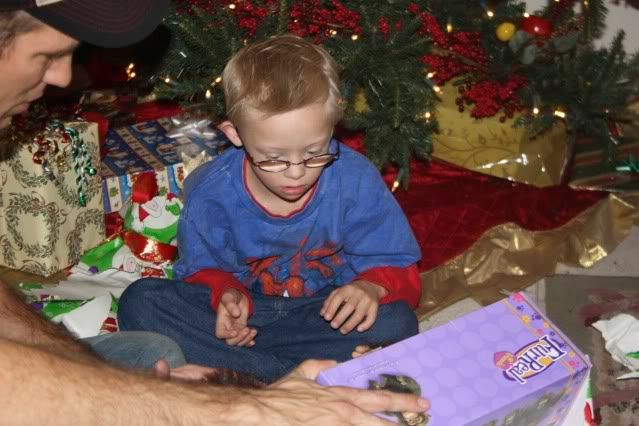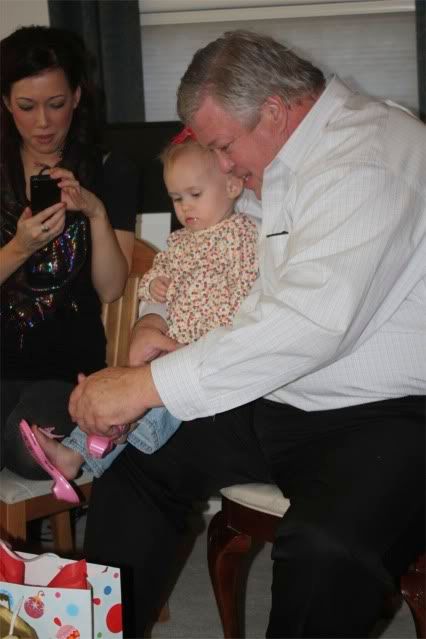 Papa, cousin Corinne & Breezy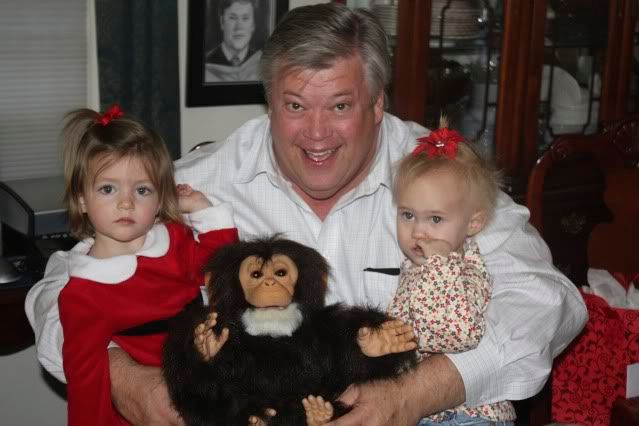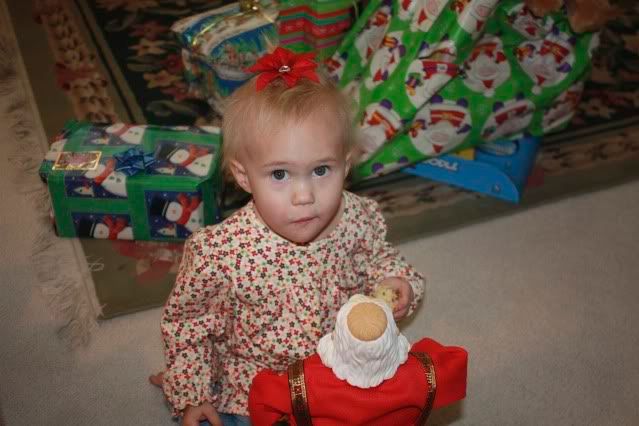 We hope everyone had a very Merry Christmas! The End!